Collection of short stories exploring family connections made, missing, and lost and the ripple effect on future generations.
Oreo Power
"I'm pregnant!" she said with all the gusto she could manage through the morning queasiness and pure exhaustion she fought off every day now.
Dead silence.
"Well, you're not going to keep it, are you?" Maureen's mother said. Maureen went dead inside and silent as a stone.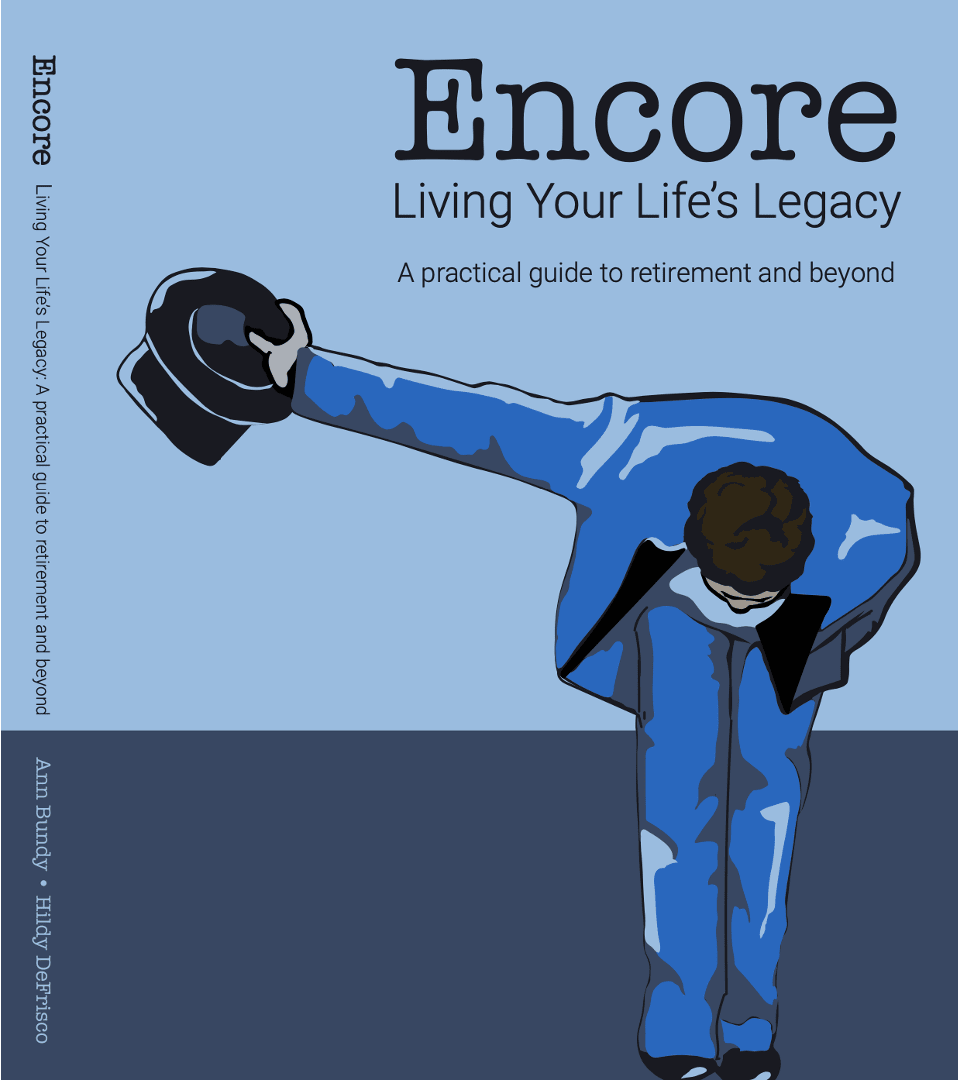 https://www.amazon.com/-/es/Ann-Bundy/dp/0578490692
Guided workbook to help pave the way for a happy, healthy, and meaningful transition to retirement...and death. Moves beyond the traditional focus on money to purpose, joy, and connections and how to age with great grace.
Accepted into, "The Art of the Story" intensive Writing Workshop taught by Tom Jenks, cofounder and editor of Narrative, the world's first and foremost digital literary periodical. Asked to apply and was granted the role of Assistant Editor responsible for initial review and feedback on short stories submitted by established and new authors all over the world.
Distill the essence of a person and the marks they have made upon our world.
Use pictures and words to tell a unique story with personal meaning. Offered as gifts to clients and family members.